Posts Tagged 'muscle pain'
Muscle pain and stiffness -the remedy
So your muscles are feeling very sore, tight and stiff. You are getting lower back pain or hip pain and its's limiting your mobility. You are no longer able to do your usual exercise and even walking makes you hurt. Your inclination is to avoid exercise because the muscle pain is so troublesome. you checked with your medical practitioner and you have been sent away with painkillers. You are frustrated and very sore and it's affecting your whole life!
What can you do about this? A lot more than you may think. Immobility is actually your worst enemy. What you need to do is get moving again. A study by the engineering dept at the University of Michigan showed a 69% decrease in the strength of tendons and ligaments over a period of just 9 weeks of imposed immobility. What is more shocking is that it took even longer to recover the losses when mobility was restored. A prime case for use it or lose it!
What to do then, it's a bit chicken or egg isn't it? Too sore to exercise, so no exercise, so even more sore. Well first of all I advise you to undergo an intensive programme of Remedial Massage. A series of intensive massage treatments will alleviate the worst symptoms and make exercise less uncomfortable. Deep Soft Tissue Massage can make a huge difference to muscle pain, clients are often amazed at just how much better they feel and how quickly.
I would be looking for problem areas which are causing the most restriction to movement. I would also do some detective work to discover what it was that you have been doing that has led to the problems with your muscles in the first place and if we can't remove those causes, I will give you some advice on managing things so that you are more comfortable for more of the time. I will also give you some simple exercises and stretches to incorporate into your life to get you on your way back to mobility.
Massage is amazing in its ability to help with muscle repair, if you want to be an agile, healthy 80 year old you need to be putting things in place before you no longer have a choice!
Massage therapy for muscle pain in Ely Cambs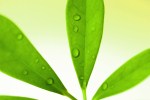 Last week was a busy week at my massage practice in Ely Cambs.  I have had an interesting selection of clients, golfers, teachers, chefs, runners,commuters, office workers. They all had the same thing in common – they were suffering muscle pain and one way or another, they have made the wonderful discovery. Massage repairs!
To a man (or woman! as the case may be) they left me feeling much better, looser, more comfortable and with less muscular pain. The other thing they have in common is that they are returning for further massage therapy within the space of a month.
Regular massage, without doubt, helps to keep your muscles in good shape and it doesn't matter whether you use them to run marathons or just to support your skeleton through your daily life, they will have hitches and glitches.
Sometimes new patients are surprised at just how much difference massage makes. They can tell me 'I have suffered with this niggle for months' and we will sort it out. One patient recently had been suffering from the most debilitating headaches for a considerable length of time. With just two treatments she was clear of them and is now a convert.
You may be looking for the panacea for your muscle pain, you may just have discovered it in  massage!
Treatment for lower back pain.
Let's talk about muscle pain today and because the most common type of muscle pain is lower back pain let's make that todays area of focus.
Just about everyone suffers from lower back pain at some point. Modern life pretty much guarantees that. Even when we exercise regularly, the things we do to excess during the day contribute to our most important muscles malfunctioning. This results in lower back pain.
The most significant muscles governing locomotion and stability are the glutes. The tight sling of muscles we all know as the buttocks.  Yet every working day in Ely, Cambs I can be almost certain that I will see at least one patient with problematic glutes complaining of lower back pain, usually more than one.
The glutes are central to the posterior chain. It is vital for them to work efficiently otherwise other muscles are recruited to do their job. The whole body then loses strength and balance and lower back pain can develop as a consequence.
So, you're one of the good guys. You get up early to get to the gym before work. Excellent. Then you spend an hour sitting on your glutes on your commute to work. Not so good. You get to work and spend most of your day sitting in meetings, at your computer or on the edge of someone else's desk with your body contorted at a strange angle whilst you exchange ideas. Bad. Then another commute before later, worn out, collapsing in front of the TV, very bad. It gives me lower back pain to just contemplate a day like this.
All that sitting overstretches the glutes. They get used to being lengthened for excessive periods. So much so that the muscle spindles re-set themselves in the lengthened position, so that when you stand up and ask them to work they simply don't have enough tension in them to do the job they are supposed to do. The result of this lack of support from the glutes is often lower back pain and over tightened hip extensors which causes hip pain too.
So what can you do about it, you can't give up work and it's a pretty long cycle ride to get there. The answer is to re-balance the central stabilisers with stretching, exercise and massage.
How do you know if your glutes are weak? The quickest way to tell is to stand sideways to a full length mirror. Do you have a flat rear? It may look small  and neat but chances are if it doesn't protrude much further than the line of your back, then your glutes are lacking tone. Does your pelvis tip forward slightly? Do you get low back pain? Time to do some work on your deep muscles.
Your first port of call should be your doctor to ensure that there is nothing amiss. If he or she says you are ok then you can start working on your recovery. When I see a patient we look at ways of putting this into action and work towards getting back to a body which is mobile and pain free.
How much will massage ease your back pain? Do you have a stiff neck? Do you have hip ache?
Remedial massage may be of enormous benefit in treating all of these problems. Muscles store their grievances at what you ask them to do – we all perform very repetitive tasks with our bodies and then we expect them to function well for us without giving them any real attention.
You wouldn't ask your car or bike to work without ever giving it a service would you? Think of a massage as essential maintenance. Your creaky back or stiff neck has probably been troubling you for months……..at myEly remedial massage practice I see people every day who have been tolerating muscle soreness for weeks or even months. With deep soft tissue massage – which I would like to add is not painful when done with skill- we can unwind all the muscle pain you have collected and improve functionality. We then set about keeping you that way!
I learned my skills at the The London School of Sports Massage and I am a member of the ISRM. They teach there a combination of Osteopathic soft tissue techniques, massage skills, connective tissue ,myofascial release techniques and postural analysis.
Graduates are highly skilled therapists with a thorough knowledge of how to work on musculoskeltal problems.
I have been working with a team of Osteopaths in Ely for a number of years.
If you are despairing, come and see me we may just be able to find an answer.
Avoid muscle pain in cold weather
Here in Ely the winter is in full swing and we are suffering sub-zero temperatures. Guaranteed to exacerbate muscle pain as I was reminded this week. I always have an increase in patients suffering neck, shoulder and low back and hip pain during the colder months but I didn't imagine I would be suffering myself .
I have been fighting off the ill effects of a virus and have skipped the gym for the last couple of weeks but, feeling better I attended my early morning dance class earlier this week. It was a cold morning and the studio was less than cosy, I had spent a sedentary weekend searching out xmas gifts online.  My hips were feeling tight and my hamstrings particularly inflexible, a major cause of lower back pain, but I pushed through and stretched out tight, cold muscles. Two days later I have resultantly sore legs, complaining at every movement for being neglected and then thrown coldly back into exercise. In summer this wouldn't have happened to the same extent, keeping muscles warm is not such an issue. We also spend less time sitting and more outside being active.
The moral of my tale ? Muscles that are kept warm and well exercised are less troublesome in the winter months. Exercise regularly to keep your muscles mobile, wrap up warm to keep heat in the muscles so that they work effectively and only stretch out well warmed up muscles. Don't forget to get a massage after training, it will keep muscles supple, ease out any muscle pain and make sure muscles are ready for the next session.