Massage therapy for muscle pain in Ely Cambs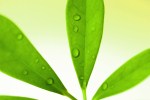 Last week was a busy week at my massage practice in Ely Cambs.  I have had an interesting selection of clients, golfers, teachers, chefs, runners,commuters, office workers. They all had the same thing in common – they were suffering muscle pain and one way or another, they have made the wonderful discovery. Massage repairs!
To a man (or woman! as the case may be) they left me feeling much better, looser, more comfortable and with less muscular pain. The other thing they have in common is that they are returning for further massage therapy within the space of a month.
Regular massage, without doubt, helps to keep your muscles in good shape and it doesn't matter whether you use them to run marathons or just to support your skeleton through your daily life, they will have hitches and glitches.
Sometimes new patients are surprised at just how much difference massage makes. They can tell me 'I have suffered with this niggle for months' and we will sort it out. One patient recently had been suffering from the most debilitating headaches for a considerable length of time. With just two treatments she was clear of them and is now a convert.
You may be looking for the panacea for your muscle pain, you may just have discovered it in  massage!