Posts Tagged 'massage ely'
Gift Vouchers available-give a massage to men or women as aChristmas gift
Why not treat your someone to a delicious, relaxing hot stone massage at my treatment room in either Ely or Cambridge. Perhaps you know a runner or a fitness enthusiast. Perhaps someone close has been complaining of aches and pains. A treatment voucher is the perfect gift! Treatment can be tailored to suit the individual and can be at any of my clinics.
Solve your Christmas gift problems with the click of a button!
You just need to click on the Paypal button below, I will then contact you by email for details of where you want the voucher to be sent! Gift problem solved, Someone will be  very happy!
How Massage Can Relieve the Symptoms of Frozen Shoulder
If you live in Cambs, Norfolk or Suffolk and live near enough to come for massage in Ely or massage in Littleport, which is near to Ely, Cambs, then help is at hand for your frozen shoulder symptoms.
Frozen shoulder can appear almost as it would seem, out of the blue. It seems to trouble diabetics a little more often and ladies from their forties onwards. Often a trauma to the shoulder can be the instigating factor but it may just be that you have overused the shoulder, it has caused you pain and then you have begun to protect it. The first thing you will notice is discomfort putting on your clothes. For ladies, difficulty doing up your bra, for both genders, putting on jackets and suchlike. It is important not to let the joint become immobile and leaning forward, resting your good hand on the arm of a chair then gently swinging the stiff arm will help to keep the shoulder joint free.
Often there will be nothing to be done but to let the problem just take its course however, massage can be very helpful in keeping your shoulder more comfortable and helping mobility. I am making the assumption that your doctor has diagnosed frozen shoulder and your condition is being monitored. There are many soft tissue release techniques which can be applied to help release the surrounding muscles and maintain a reasonably pain free degree of mobility.
With the help of Remedial Massage you don't just need to put up with the pain and discomfort of frozen shoulder. Contact me by email to arrange an appointment, you will find a contact page detailed above in the headings.
Getting Massage to Help You Run Your Marathon
It is easier to succeed at your marathon with good preparation.  Some people take on their big run with a bit of a Gung-Ho approach and have a great run and that is fantastic.  For most people this won't work and they will collect injuries and struggle.
Training will ensure marathon success – it's time soon to apply for next year's London Marathon, start preparing now. You can download training schedules from the Virgin London Marathon website.
As well as building your training slowly and sensibly you should alter your nutrition.  Hard working bodies need good quality food to power them and to build and repair muscles.  Above all find yourself a well qualified Remedial Massage professional, get recommendations from my governing body, the ISRM.
If you live in Cambridgeshire come and see me. I am always thrilled to see a client through the process. It is much better to keep your muscles in good condition with regular massage, I can find potential injury sites in your muscles before they even become a problem. It is much easier to avoid injury than to try and recover from one. I have a wealth of advice and experience (and my own cherished medal so you know I have shared your pain).
Mostly people come to see me when they are on the verge of giving up on their running because they are plagued by injury. It is a fantastic thing to work  together with a client in this situation,  get them back to training and even, as has happened, see them achieve a personal best in their marathon, but don't take a chance with your big event. Come and see me and together we will see you run your best marathon!
Massage and movement recommended for muscle pain
If you have low back pain, stiff neck muscles,hip pain or shoulder pain then reducing movement is not going to make you feel better. How often do you wake up in the morning feeling stiff and sore? Muscle pain is often a lifestyle issue. Our bodies like to move, they don't like to be fixed in a position for hours, for example at a desk, bent over gardening, or slumped in a chair watching TV.
For a healthy body you need to be well nourished, good quality food, not a slice of toast for breakfast but some scrambled eggs or porridge for example which will give your body slow burn energy and lift your blood sugar from its overnight low. A simple stretch routine on waking – the yoga ' Salute to the Sun ' routine covers all bases and will make you feel limber and energised. Build exercise into you day – every day! Walk when you can, do a little resistance work to keep you muscles strong and your balance and stamina high.
Get a massage. Massage helps to restore the muscles, shift toxins and above all it relaxes you. Come and have a monthly massage  in Ely at my treatment Room in the Ely Complementary Health Centre.
Having massage is part of looking after your body, keeping it in good condition and free of muscle pain. Call and book today and see how it can work for you.
Avoiding lower back pain and sciatic pain by taking care of yourself
Taking care of you back is common sense really when trying to avoid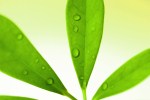 but most of us negelct it some if not all the time. Just being mindful makes a difference. Don't spend long hours hunched over a computer or steering wheel. If your job demands that you do these things then make sure you take some breaks and do some simple stretches. The best person to advise you on this is your therapist. He or she will know where your problems are and will advise on stretches specifically to alleviate those muscles. Exercise regularly, bodies don't like being immobile, the muscles tighten and shorten and they lose the strength to hold your posture correctly leading to slouching, closed chest even curvature of the spine. Don't sit around watching  TV in the evening, we all have time to get at least some exercise. Yes, tiredness can be demotivating but getting up and doing something will make you feel energised and it will eventually become a habit which will put a spring back in your step. If it seems daunting to exercise begin very slowly increasing your efforts over weeks.
On my way to work every day for the last year I have been passing a lady walking, at first she was obesely overweight and walked with the help of two sticks. As the weeks went by her weight dropped and I would see her on the way home too. The sticks went and her speed increased, she was out there rain or shine never giving up. Very recently I saw her running and I am willing to bet that she would never have imagined she would be able to.
To prevent low back pain it is very important to have a strong core, glutes which work correctly and hamstrings which are nice and flexible, this takes a little work, but you will reap the benefits in both health terms and comfort. Keeping your body weight within healthy limits is  important and exercise will help with this, a good therapist will be able to give you advice on nutrition or should at least have someone they can lead you to if you need advice.
A healthy pain free back is part of a holistic approach to your body's health. If you look after the whole of you then you will be less likely to suffer aches and pains and massage is a part of this holistic approach. It can help to correct imbalances, remove problems within the muscles which are causing pain and make it more comfortable to exercise. Your massage therapist can also be very motivational and supportive, often it is just not knowing what you need to do to help your low back pain which is the problem.