Gift Vouchers available-give a massage to men or women as aChristmas gift
Why not treat your someone to a delicious, relaxing hot stone massage at my treatment room in either Ely or Cambridge. Perhaps you know a runner or a fitness enthusiast. Perhaps someone close has been complaining of aches and pains. A treatment voucher is the perfect gift! Treatment can be tailored to suit the individual and can be at any of my clinics.
Solve your Christmas gift problems with the click of a button!
You just need to click on the Paypal button below, I will then contact you by email for details of where you want the voucher to be sent! Gift problem solved, Someone will be  very happy!
Massage therapy for muscle pain in Ely Cambs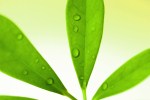 Last week was a busy week at my massage practice in Ely Cambs.  I have had an interesting selection of clients, golfers, teachers, chefs, runners,commuters, office workers. They all had the same thing in common – they were suffering muscle pain and one way or another, they have made the wonderful discovery. Massage repairs!
To a man (or woman! as the case may be) they left me feeling much better, looser, more comfortable and with less muscular pain. The other thing they have in common is that they are returning for further massage therapy within the space of a month.
Regular massage, without doubt, helps to keep your muscles in good shape and it doesn't matter whether you use them to run marathons or just to support your skeleton through your daily life, they will have hitches and glitches.
Sometimes new patients are surprised at just how much difference massage makes. They can tell me 'I have suffered with this niggle for months' and we will sort it out. One patient recently had been suffering from the most debilitating headaches for a considerable length of time. With just two treatments she was clear of them and is now a convert.
You may be looking for the panacea for your muscle pain, you may just have discovered it in  massage!
Preventing Lower Back Back
Almost everyone is susceptible to low back pain and indeed, may well develop back pain at some stage in their life no matter how well they look after their body.
The wear and tear sustained by the spine by just going through the motions of everyday living is inevitable. Having said that, if you took to your bed for life in an effort to protect your body from wear and tear, you would actually cause it more damage because the body is designed to take impact. It's built in shock absorbers are there to protect its structures. The bones and muscles actually become stronger when they are subjected to forces, so the activities you do in your daily life are likely to do more to protect your body than damage it.
This reminds me of the adage often used by people to excuse their actions 'well you may well be run over by a bus tomorrow'. My counter to this is 'yes, but you still look before you step into the road, don't you?'
Just because it is very likely that at some stage you will suffer low back pain it doesn't mean you shouldn't take measures to protect yourself!
Exercise regularly and stretch often, daily stretching is valuable in keeping the body supple and flexible. Exercise keeps the muscles strong and supportive and maintains the integrity of the skeleton. Eat healthily and maintain a moderate weight for your height. Being overweight puts enormous strain on the body's structures and eventually causes irreparable damage. Have regular massage. This will help to keep the muscles in good condition and ease out any stresses and strains before they become a problem. Observe how you perform your daily functions, we cannot make allowance for the genetic anomalies of our anatomy. What we can do however, is take care how we lift, sit, stand, carry loads for example and give our spine the best protection we can.
At my massage practice in Ely, Cambs I can give you more advice specific to you on caring for your back's health.
Treatment for Hip Pain
I've noticed a bit of a trend since christmas at my practice in Ely, Cambs.  I have had an increase in the number of people attending with hip pain. We always start the session with a bit of detective work to get to the bottom of why the pain is occurring because, whilst massage is very therapeutic and can be enormously helpful in resolving muscular pain, if the patient then goes away and continues to do whatever caused the pain in the first place, then the pain will return.
It has been particularly cold this winter and this is certainly a factor to consider, cold muscles are more prone to injury. We also spend quite a lot more time in one position over the holiday period, dining with friends requires us to sit politely at a table for a lengthy period, leaning forward over the table – a damaging position for the lumbar spine. We probably spend more time sitting watching TV or just reading, with legs crossed which stresses the hip muscles. Another thing I have noticed that keeps coming up is pain when lying in bed.
Over  the holiday period we sleep longer, mostly on one side because we share a bed with a partner. Often we have different mattress preferences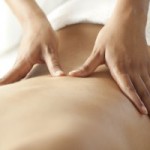 , so that at least one partner is not as comfortable as they would like to be. Quite often we also have an idiosyncratic sleeping position, so that night after night, for longer periods over the holiday period, we sleep in the same position on the same side of our body.
Deep, aching hip pain can be effectively resolved with some specific soft tissue release.  A good therapist will recognise the pain patterns you describe and will know which muscles are causing which pains and also why they are troubling you in the first place. He or she should then be able to send you away feeling more mobile and equipped with some stretches to continue with the repair work, some lifestyle information to help you avoid exacerbating the problem and an appointment card for the next treatment to continue the process of restoring full function to your hip muscles and to keep them in good condition.
Treatment for lower back pain.
Let's talk about muscle pain today and because the most common type of muscle pain is lower back pain let's make that todays area of focus.
Just about everyone suffers from lower back pain at some point. Modern life pretty much guarantees that. Even when we exercise regularly, the things we do to excess during the day contribute to our most important muscles malfunctioning. This results in lower back pain.
The most significant muscles governing locomotion and stability are the glutes. The tight sling of muscles we all know as the buttocks.  Yet every working day in Ely, Cambs I can be almost certain that I will see at least one patient with problematic glutes complaining of lower back pain, usually more than one.
The glutes are central to the posterior chain. It is vital for them to work efficiently otherwise other muscles are recruited to do their job. The whole body then loses strength and balance and lower back pain can develop as a consequence.
So, you're one of the good guys. You get up early to get to the gym before work. Excellent. Then you spend an hour sitting on your glutes on your commute to work. Not so good. You get to work and spend most of your day sitting in meetings, at your computer or on the edge of someone else's desk with your body contorted at a strange angle whilst you exchange ideas. Bad. Then another commute before later, worn out, collapsing in front of the TV, very bad. It gives me lower back pain to just contemplate a day like this.
All that sitting overstretches the glutes. They get used to being lengthened for excessive periods. So much so that the muscle spindles re-set themselves in the lengthened position, so that when you stand up and ask them to work they simply don't have enough tension in them to do the job they are supposed to do. The result of this lack of support from the glutes is often lower back pain and over tightened hip extensors which causes hip pain too.
So what can you do about it, you can't give up work and it's a pretty long cycle ride to get there. The answer is to re-balance the central stabilisers with stretching, exercise and massage.
How do you know if your glutes are weak? The quickest way to tell is to stand sideways to a full length mirror. Do you have a flat rear? It may look small  and neat but chances are if it doesn't protrude much further than the line of your back, then your glutes are lacking tone. Does your pelvis tip forward slightly? Do you get low back pain? Time to do some work on your deep muscles.
Your first port of call should be your doctor to ensure that there is nothing amiss. If he or she says you are ok then you can start working on your recovery. When I see a patient we look at ways of putting this into action and work towards getting back to a body which is mobile and pain free.