Posts Tagged 'lower back pain'
Preventing Lower Back Back
Almost everyone is susceptible to low back pain and indeed, may well develop back pain at some stage in their life no matter how well they look after their body.
The wear and tear sustained by the spine by just going through the motions of everyday living is inevitable. Having said that, if you took to your bed for life in an effort to protect your body from wear and tear, you would actually cause it more damage because the body is designed to take impact. It's built in shock absorbers are there to protect its structures. The bones and muscles actually become stronger when they are subjected to forces, so the activities you do in your daily life are likely to do more to protect your body than damage it.
This reminds me of the adage often used by people to excuse their actions 'well you may well be run over by a bus tomorrow'. My counter to this is 'yes, but you still look before you step into the road, don't you?'
Just because it is very likely that at some stage you will suffer low back pain it doesn't mean you shouldn't take measures to protect yourself!
Exercise regularly and stretch often, daily stretching is valuable in keeping the body supple and flexible. Exercise keeps the muscles strong and supportive and maintains the integrity of the skeleton. Eat healthily and maintain a moderate weight for your height. Being overweight puts enormous strain on the body's structures and eventually causes irreparable damage. Have regular massage. This will help to keep the muscles in good condition and ease out any stresses and strains before they become a problem. Observe how you perform your daily functions, we cannot make allowance for the genetic anomalies of our anatomy. What we can do however, is take care how we lift, sit, stand, carry loads for example and give our spine the best protection we can.
At my massage practice in Ely, Cambs I can give you more advice specific to you on caring for your back's health.
Treatment for lower back pain.
Let's talk about muscle pain today and because the most common type of muscle pain is lower back pain let's make that todays area of focus.
Just about everyone suffers from lower back pain at some point. Modern life pretty much guarantees that. Even when we exercise regularly, the things we do to excess during the day contribute to our most important muscles malfunctioning. This results in lower back pain.
The most significant muscles governing locomotion and stability are the glutes. The tight sling of muscles we all know as the buttocks.  Yet every working day in Ely, Cambs I can be almost certain that I will see at least one patient with problematic glutes complaining of lower back pain, usually more than one.
The glutes are central to the posterior chain. It is vital for them to work efficiently otherwise other muscles are recruited to do their job. The whole body then loses strength and balance and lower back pain can develop as a consequence.
So, you're one of the good guys. You get up early to get to the gym before work. Excellent. Then you spend an hour sitting on your glutes on your commute to work. Not so good. You get to work and spend most of your day sitting in meetings, at your computer or on the edge of someone else's desk with your body contorted at a strange angle whilst you exchange ideas. Bad. Then another commute before later, worn out, collapsing in front of the TV, very bad. It gives me lower back pain to just contemplate a day like this.
All that sitting overstretches the glutes. They get used to being lengthened for excessive periods. So much so that the muscle spindles re-set themselves in the lengthened position, so that when you stand up and ask them to work they simply don't have enough tension in them to do the job they are supposed to do. The result of this lack of support from the glutes is often lower back pain and over tightened hip extensors which causes hip pain too.
So what can you do about it, you can't give up work and it's a pretty long cycle ride to get there. The answer is to re-balance the central stabilisers with stretching, exercise and massage.
How do you know if your glutes are weak? The quickest way to tell is to stand sideways to a full length mirror. Do you have a flat rear? It may look small  and neat but chances are if it doesn't protrude much further than the line of your back, then your glutes are lacking tone. Does your pelvis tip forward slightly? Do you get low back pain? Time to do some work on your deep muscles.
Your first port of call should be your doctor to ensure that there is nothing amiss. If he or she says you are ok then you can start working on your recovery. When I see a patient we look at ways of putting this into action and work towards getting back to a body which is mobile and pain free.
Avoiding lower back pain and sciatic pain by taking care of yourself
Taking care of you back is common sense really when trying to avoid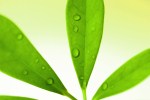 but most of us negelct it some if not all the time. Just being mindful makes a difference. Don't spend long hours hunched over a computer or steering wheel. If your job demands that you do these things then make sure you take some breaks and do some simple stretches. The best person to advise you on this is your therapist. He or she will know where your problems are and will advise on stretches specifically to alleviate those muscles. Exercise regularly, bodies don't like being immobile, the muscles tighten and shorten and they lose the strength to hold your posture correctly leading to slouching, closed chest even curvature of the spine. Don't sit around watching  TV in the evening, we all have time to get at least some exercise. Yes, tiredness can be demotivating but getting up and doing something will make you feel energised and it will eventually become a habit which will put a spring back in your step. If it seems daunting to exercise begin very slowly increasing your efforts over weeks.
On my way to work every day for the last year I have been passing a lady walking, at first she was obesely overweight and walked with the help of two sticks. As the weeks went by her weight dropped and I would see her on the way home too. The sticks went and her speed increased, she was out there rain or shine never giving up. Very recently I saw her running and I am willing to bet that she would never have imagined she would be able to.
To prevent low back pain it is very important to have a strong core, glutes which work correctly and hamstrings which are nice and flexible, this takes a little work, but you will reap the benefits in both health terms and comfort. Keeping your body weight within healthy limits is  important and exercise will help with this, a good therapist will be able to give you advice on nutrition or should at least have someone they can lead you to if you need advice.
A healthy pain free back is part of a holistic approach to your body's health. If you look after the whole of you then you will be less likely to suffer aches and pains and massage is a part of this holistic approach. It can help to correct imbalances, remove problems within the muscles which are causing pain and make it more comfortable to exercise. Your massage therapist can also be very motivational and supportive, often it is just not knowing what you need to do to help your low back pain which is the problem.
Runners Remember, Ignoring Your Post Run Stretching
Routine Will have an Impact on Lower Back Pain
Tight Hamstrings are a nuisance to us all. It's not just runners who suffer from tight hamstrings. They are the set of muscles on the backs of your thighs, comprising the semi- tendinosus, semi-membranosus and the long and short head of the biceps femoris. They run rom the ischial tuberosity – your 'sitting bone' along the back of the femur to the bones of the lower leg just below the knee. Their job is the flexion and extension of the leg.
Sometimes genetics will determine that you have short hamstrings, sometimes the things you do will cause it. Either way you should do your best to keep them long, strong and felxible.
Tight hamstrings pull on the pelvis tilting it upwards and altering the whole mobility of the spine and giving you an unattractive pot belly! This not only looks unattractive but causes low back pain. Stretching legs out after running – and don't ignore the quads either because this will lead to an imbalance – is an important part of your training.
Add to stretching a good deep soft tissue massage at least once a month and your will ward off low back pain. Keeping mobile if you have a sedentary job, a regular, if not daily, yoga routine and a visit to you remedial massage therapist wsill all make a huge difference to how your back feels. Your massage therapist will be able to give youlots of lifestyle and exercise advice and stretches which will keep you in good shape.
Tight Hamstrings and Lower Back Pain
If you are suffering from lower back pain the first thing you need to do is a bit of detective work to help work out what is causing it. The first port of call is your health professional. Your doctor will be able to advise you on whether your lower back pain is caused by an underlying problem. You would be well advised to seek the help also of an Osteopath, look for one locally on the General Osteopathic Council website where you will find registered practitioners for your area listed.
One of the causes for lower back pain can be tight hamstrings. If the hamstrings are overly tight then they shorten the posterior sling, tilting the pelvis backwards at the hip joints and deactivating the gluteus maximus – the power house of your body. This can cause all sorts of problems, probably the most troublesome of which is lower back pain.
When I see a new patient I do a quick check to see what their glutes and hamstrings are up to. Usually I find hamstrings are busy doing the work of the glutes! Very friendly of them, but no use to you whatsoever, you need your glutes to be working efficiently. Often even when patients are specifically exercising the glutes it will be the hamstrings which are doing the work and getting tighter and tighter, which will just exacerbate a low back problem.
Stretching the hamstrings and learning how to exercise your glutes efficiently will help. Lie on the floor with one knee bent and the foot on the floor. Hook your hands around the knee of the other leg and then raise that leg  into the air. Gently pull the raised leg into flexion and until you can feel the pull in the hamstrings and hold for a minute or so. Repeat with the other leg. You should do this daily.
It may take some time to release off tight hamstrings, massage can help enormously in this process, helping to break down fibrous tissue and restore suppleness.