How Massage Can Relieve the Symptoms of Frozen Shoulder
If you live in Cambs, Norfolk or Suffolk and live near enough to come for massage in Ely or massage in Littleport, which is near to Ely, Cambs, then help is at hand for your frozen shoulder symptoms.
Frozen shoulder can appear almost as it would seem, out of the blue. It seems to trouble diabetics a little more often and ladies from their forties onwards. Often a trauma to the shoulder can be the instigating factor but it may just be that you have overused the shoulder, it has caused you pain and then you have begun to protect it. The first thing you will notice is discomfort putting on your clothes. For ladies, difficulty doing up your bra, for both genders, putting on jackets and suchlike. It is important not to let the joint become immobile and leaning forward, resting your good hand on the arm of a chair then gently swinging the stiff arm will help to keep the shoulder joint free.
Often there will be nothing to be done but to let the problem just take its course however, massage can be very helpful in keeping your shoulder more comfortable and helping mobility. I am making the assumption that your doctor has diagnosed frozen shoulder and your condition is being monitored. There are many soft tissue release techniques which can be applied to help release the surrounding muscles and maintain a reasonably pain free degree of mobility.
With the help of Remedial Massage you don't just need to put up with the pain and discomfort of frozen shoulder. Contact me by email to arrange an appointment, you will find a contact page detailed above in the headings.
Soft Tissue Release applied during your Massage
Soft tissue Release is an invaluable technique for stretching and releasing muscles.
It is inevitable that muscles sustain injury, even daily life will cause minute injuries to your muscles but these generally heal without you noticing them and without them causing any ongoing problem. If you regularly read my blog it is likely that you already look after yourself fairly well and keep fit and healthy.
Sometimes however, muscles sustain a more troublesome injury, overuse or repetitive tasks can be the culprit. The muscle quietly repairs itself with collagenous tissue, creates an area of protective  tension around the tissue and goes on working hard – probably without you even noticing. Now you have an irritated muscle which doesn't work efficiently, you may notice niggles, weakness, tightness on occasion, favouring the other side, aching in the joint. You work through it until one day the injury gives way and you can't use the muscle any more.
Soft Tissue Release can be enormously helpful in this situation, the muscle is shortened by the therapist, locked and then lengthen to stretch it back to it's correct length. Collagenous tissue which builds up at the injury site is less conductive to the nerve impulses which activate muscle contraction. By breaking down these dense areas the muscle becomes receptive again. Muscles need to move freely for every other function to occur freely. Joints remain more mobile, the flow of blood and lymph is more effective, and nutrients and toxins can be moved into and out of the tissues more efficiently leading to a healthier body.
Soft Tissue Release also aids joint mobilisations for example during osteopathy, it restores muscle balance and helps the body to return to a neutral position. It is important to seek a qualified and reputable practitioner.
Avoiding lower back pain and sciatic pain by taking care of yourself
Taking care of you back is common sense really when trying to avoid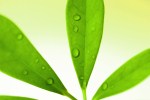 but most of us negelct it some if not all the time. Just being mindful makes a difference. Don't spend long hours hunched over a computer or steering wheel. If your job demands that you do these things then make sure you take some breaks and do some simple stretches. The best person to advise you on this is your therapist. He or she will know where your problems are and will advise on stretches specifically to alleviate those muscles. Exercise regularly, bodies don't like being immobile, the muscles tighten and shorten and they lose the strength to hold your posture correctly leading to slouching, closed chest even curvature of the spine. Don't sit around watching  TV in the evening, we all have time to get at least some exercise. Yes, tiredness can be demotivating but getting up and doing something will make you feel energised and it will eventually become a habit which will put a spring back in your step. If it seems daunting to exercise begin very slowly increasing your efforts over weeks.
On my way to work every day for the last year I have been passing a lady walking, at first she was obesely overweight and walked with the help of two sticks. As the weeks went by her weight dropped and I would see her on the way home too. The sticks went and her speed increased, she was out there rain or shine never giving up. Very recently I saw her running and I am willing to bet that she would never have imagined she would be able to.
To prevent low back pain it is very important to have a strong core, glutes which work correctly and hamstrings which are nice and flexible, this takes a little work, but you will reap the benefits in both health terms and comfort. Keeping your body weight within healthy limits is  important and exercise will help with this, a good therapist will be able to give you advice on nutrition or should at least have someone they can lead you to if you need advice.
A healthy pain free back is part of a holistic approach to your body's health. If you look after the whole of you then you will be less likely to suffer aches and pains and massage is a part of this holistic approach. It can help to correct imbalances, remove problems within the muscles which are causing pain and make it more comfortable to exercise. Your massage therapist can also be very motivational and supportive, often it is just not knowing what you need to do to help your low back pain which is the problem.
Hip Pain and Leg Pain in Runners
One of the most certain things  to halt your running progress is to develop pain in either the hips or legs. It may well be too late if you are reading this but prevention is much better than trying to cure it.
If you have already developed pain then resting for a few days will help. A sports massage will also be beneficial and you will get good advice on why you have the pain and what to do about it. Remedial Massage Therapists are highly trained and very knowledgeable individuals. Their knowledge of anatomy and physiology is very detailed and they will be able to do lots to help.
If you try to push on with your running then you will only make your injury worse.  The most sensible way to approach running if you are beginning or returning after a long break is to get some condition in  your legs and glutes first. Your gluteus maximus is your big 'powerhouse' muscle. It needs to be strong to power you forward so find  a reliable source of exercises or seek out a personal trainer to work on legs and butt before you even think of running or you will be setting yourself up for injury.
Start out with run/walks and don't go too far. Just fifteen minutes each time for the first three weeks is plenty and increase by only 10% from then on each week. Stretch out after each run and get regular massage to keep your muscles in good shape. Address any small niggles as they appear, don't  'run through'  a threatening niggle in the hope it will disappear. Keep relaxed, injuries can sometimes appear when we are holding ourselves tense without realising it, mentally check every so often that you are running loose and relaxed.
Hip pain can be due to tight hip rotators, this can often be resolved with Deep Soft Tissue Massage and some advice from your massage therapist on effective stretching and conditioning. Knee pain can be due to tracking problems or tightness in the Quads, pain along the shin bone may be shin splints, caused by too much running too soon and on hard surfaces – try starting out on a treadmill or grass. It may also be aggravated by overly tight calf muscles.
A good massage therapist will be able to identify what is causing your leg problems and to alleviate them whilst giving you advice on how to prevent the problem recurring. Don't underestimate the power of massage. I successfully treat runners every week at my practice in Ely, Cambs.
Hip Pain in Runners
For runners there is always the threat of hip injury. Marathon season always brings in a rash of hobbling runners to see me for remedial massage treatment in ely cambs. Bursitis of the hip joint , Piriformis syndrome, Iliotibial Band Syndrome, inflamed Tensor Fascia Latae, Any of these will knock you off your training schedule.Massage can be very effective at getting you back and running again.
If your doctor has diagnosed bursitis then firstly you will need to ice the area and rest  Once the bursitis has abated massage therapy can really help. Physical therapy into the hip joint and through the muscles of the legs, hamstrings and IT bands can really make a difference when it comes to getting you back running.
If you step up your mileage too quickly then you risk suffering from IT Band syndrome, always increase your mileage slowly and have a weekly massage when you are preparing for a big race – it will help to repair any damage caused by your training schedule.
Runners are often amazed when they have not tried massage before that after just one treatment they are more mobile and with my good advice and therapy it IS possible to  get to the finish line!
-