Massage therapy for muscle pain in Ely Cambs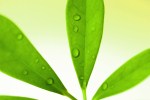 Last week was a busy week at my massage practice in Ely Cambs.  I have had an interesting selection of clients, golfers, teachers, chefs, runners,commuters, office workers. They all had the same thing in common – they were suffering muscle pain and one way or another, they have made the wonderful discovery. Massage repairs!
To a man (or woman! as the case may be) they left me feeling much better, looser, more comfortable and with less muscular pain. The other thing they have in common is that they are returning for further massage therapy within the space of a month.
Regular massage, without doubt, helps to keep your muscles in good shape and it doesn't matter whether you use them to run marathons or just to support your skeleton through your daily life, they will have hitches and glitches.
Sometimes new patients are surprised at just how much difference massage makes. They can tell me 'I have suffered with this niggle for months' and we will sort it out. One patient recently had been suffering from the most debilitating headaches for a considerable length of time. With just two treatments she was clear of them and is now a convert.
You may be looking for the panacea for your muscle pain, you may just have discovered it in  massage!
Treatment for Hip Pain
I've noticed a bit of a trend since christmas at my practice in Ely, Cambs.  I have had an increase in the number of people attending with hip pain. We always start the session with a bit of detective work to get to the bottom of why the pain is occurring because, whilst massage is very therapeutic and can be enormously helpful in resolving muscular pain, if the patient then goes away and continues to do whatever caused the pain in the first place, then the pain will return.
It has been particularly cold this winter and this is certainly a factor to consider, cold muscles are more prone to injury. We also spend quite a lot more time in one position over the holiday period, dining with friends requires us to sit politely at a table for a lengthy period, leaning forward over the table – a damaging position for the lumbar spine. We probably spend more time sitting watching TV or just reading, with legs crossed which stresses the hip muscles. Another thing I have noticed that keeps coming up is pain when lying in bed.
Over  the holiday period we sleep longer, mostly on one side because we share a bed with a partner. Often we have different mattress preferences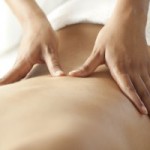 , so that at least one partner is not as comfortable as they would like to be. Quite often we also have an idiosyncratic sleeping position, so that night after night, for longer periods over the holiday period, we sleep in the same position on the same side of our body.
Deep, aching hip pain can be effectively resolved with some specific soft tissue release.  A good therapist will recognise the pain patterns you describe and will know which muscles are causing which pains and also why they are troubling you in the first place. He or she should then be able to send you away feeling more mobile and equipped with some stretches to continue with the repair work, some lifestyle information to help you avoid exacerbating the problem and an appointment card for the next treatment to continue the process of restoring full function to your hip muscles and to keep them in good condition.
Keeping your muscles in good shape and avoiding injury
Most of us think about our fitness at this time of year. We determine to lose a few pounds and get back into shape. We may take up a sport again which we haven't done in a while, maybe even just a few weeks. Take care! This is a prime time to pick up an injury. Having been relaxing for a couple of weeks you will have lost muscle tone. Jumping right back in there may just set you back further than you already are.
Before you go back to your chosen mode of exercise, do some functional conditioning. This means preparing the muscles which will be doing the work to cope with what you are going to ask them to do.  A remedial massage therapist can help here.  A postural analysis will help to reveal where you are weak and where you are overcompensating. Soft tissue release can help to alter the constrictions which may have led to injuries. Your therapist can advise you on exercises to strengthen weak muscles and will know which muscles are inhibiting the performance of those muscles. A stretching regime can be devised specific to your exercise regime. This will all help towards your fitness goals.
First step in your New Year's fitness regime then? Get yourself  a Remedial massage and get your programme kick started!
Considering Remedial Massage in cases of Paralysis
Paralysis can arrive for very many reasons, as the result of a stroke, Cerebal Palsy from birth damage as a result of Guillaume Barre Syndrome from an accident the causes are myriad and all very different. Many conditions where there is partial paralysis can lead to overtightened muscles and their partner muscles become flaccid and weak.
Massage can stimulate blood flow to the muscles, specialised techniques can work directly on the nerve reflex to fool the muscles into releasing and this may help to ease the pain and spasm which can be associated with hypertonic muscles.
Massage may sometimes be uncomfortable if there is partial sensation as it can lead to a pins and needles sensation, but generally the benefits of massage should outweigh the discomfort.Regularly stimulating non responsive or spasming muscles with massage may help to reduce the pain and discomfort which is often felt and stretching them will help to prevent contractures forming.
Massage after Having a Baby
Massage can be very beneficial during and after pregnancy. It is generally accepted that it should be avoided during the first trimester and if the mother has a history of miscarriage but other than this there are many instances where massage can be positively beneficial during pregnancy.
The action of the hormone relaxin during pregnancy makes the tissues stretchier to ease the way for labour. The disadvantage is that relaxin can, by relaxing the ligaments, make the load on the muscles greater and the joints looser. This can increase the load on the muscles and can lead to muscle pain. In addition loosened joints – for example the pubic symphysis, can become excrutiatingly painful during the later stages of pregnancy.
Massage can ease discomfort and pain. It can reduces tightness in the legs caused by oedematous tissues and may help to reduce the nightime cramps which some women suffer.
It is perfectly possible to treat a heavily pregnant woman lying on her side and a low back massage can be wonderfully therapeutic to ladies  in the last weeks of pregnancy.
Painful hips, SPD and low back pain in pregnancy can all be eased with massage and post delivery it can help during the transition of the body to it's pre – pregnancy condition.