Remedial Massage Treatment with Dawn Fisher in Ely, Cambs.
DO YOU HAVE MUSCLE PAIN? LOW BACK PAIN, HIP PAIN?
CALL ME NOW ON 07513953811 – I MAY HAVE AN APPOINTMENT FREE TODAY!
ARE YOU A RUNNER PERHAPS?…………..OR MAYBE YOU HAVE TO DRIVE A LOT?………………………..
DO YOU WORK AT A COMPUTER?……………………..DO YOU FEEL LIKE YOUR BODY IS LETTING YOU DOWN?
……………….then do yourself a favour and read on!
If you are suffering from muscular problems then a visit to me Ely at Ely Complementary Health Centre  in St Mary's Street  may well be the best step you can take. Muscular problems can cause all sorts of symptoms, pain and restriction to movement. These symptoms can often be relieved very quickly with deep soft tissue massage.
Qualified to level 5 in Remedial Massage at the prestigious and highly regarded London School of Sports Massage in Regents Park,I have been practising for several years and regularly treat problems ranging from hip pain, restricted shoulders, severe headaches and stiff necks to shoulder tension and recurrent back pain.
If you regularly suffer from debilitating pain which your GP has been unable to help you with, I would recommend that you give massage a try. Together we will seek out the cause of your problem and I will  equip you with the means to work towards being pain free – even if pain has been a regular feature of your life for a long time.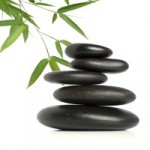 I offer hot stones therapy and use them routinely alongside other deep soft tissue therapies because I believe that the heat from the stones is hugely therapeutic and facilitates even more effective muscle release.
Deep soft tissue work can be done with hot stones and is much less uncomfortable, more effective and with less residual muscle soreness. I do not charge extra for this benefit, all soft tissue massage is charged at the same rate.
It will soon be possible to book appointments in real time  online and pay via Paypal, you will be able to use your credit card with Paypal if you do not have an account.